Top Rankings for Pediatric Care: SLU School of Medicine's Cardinal Glennon Hospital Leads in Missouri
In a recent accolade, SSM Health's Pediatric Cardiology and Cardiothoracic Surgery (CT) programs, alongside the Neonatology program, have achieved the remarkable distinction of being ranked as the #1 facility in St. Louis and the entire state of Missouri. This achievement underscores the unwavering commitment of the Pediatricians at Saint Louis University's (SLU) School of Medicine, who are dedicated to the care of sick children and the support of their families.
SSM Health's Several Programs Recieve Global Ranking
Dr. Andrew J. White, the Robert W. Wilmott Endowed Chair and a distinguished professor in the Department of Pediatrics at SLU expressed his elation at this recognition, stating, "We are delighted to be recognized as having the top-ranked NICU in the State of Missouri. Thanks to the skills, dedication, and hard work of our nurses, physicians, and the entire Glennon team, we continue to deliver the best patient outcomes and safest care for our patients and their families in our St. Louis community and beyond."
What are the Rankings?
The rankings from the renowned U.S. News & World Report Best Children's Hospitals further underscore the exemplary performance of Cardinal Glennon Hospital, with the following impressive standings in various medical specialties: No. 39 for Cardiology and CT Surgery, No. 40 for Neonatology, No. 46 for Gastroenterology & GI Surgery, No. 47 for Nephrology, and No. 50 for Cancer. These rankings signify the hospital's dedication to maintaining high standards of healthcare across multiple critical domains.
Saint Louis University's School of Medicine, founded in 1836, holds the distinction of awarding the first medical degree west of the Mississippi River. This prestigious institution serves as an educator of physicians and biomedical scientists, an active contributor to medical research, and a provider of healthcare on local, national, and international levels. The school's research focus spans across five key areas: infectious disease, liver disease, cancer, heart/lung disease, and aging and brain disorders, demonstrating its commitment to advancing medical knowledge and care.
More Information on the Ranking Table
The rankings bestowed by U.S. News stem from a comprehensive evaluation process that collects essential clinical data from nearly 200 medical centers. This data includes factors like patient safety, infection prevention, and nurse staffing adequacy. Additionally, the input of over 15,000 pediatric specialists is solicited through surveys, where they are asked to identify the hospitals they would recommend for the treatment of the most critically ill children within their respective specialties. Notably, only 89 children's hospitals across the United States earned rankings in at least one of the ten evaluated pediatric specialties in 2023.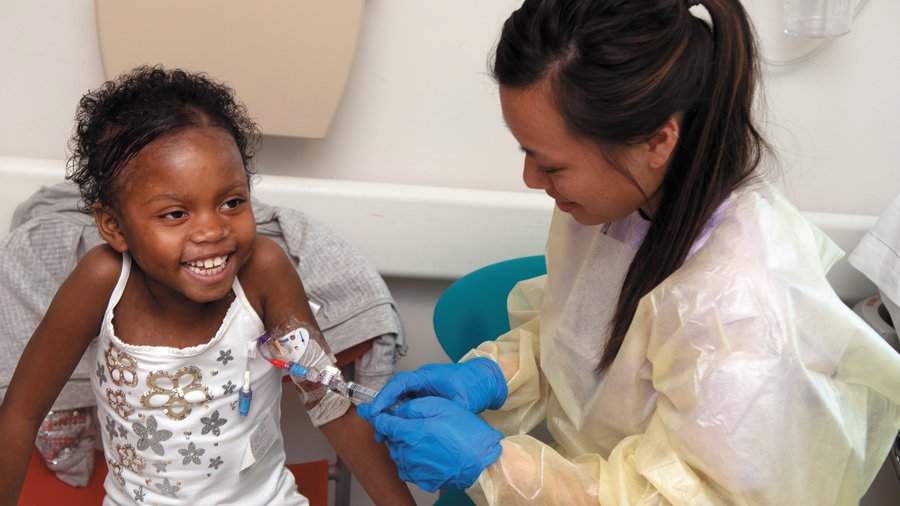 As the SLU School of Medicine's Cardinal Glennon Hospital continues to lead the way in providing exceptional pediatric care, its top-tier rankings reflect the dedication of its medical professionals and staff to consistently deliver outstanding outcomes. This achievement underscores the hospital's pivotal role in the St. Louis community and beyond, as a beacon of excellence in pediatric healthcare.
Tagged:
Cardinal Glennon hospital
Children's hospital
Healthcare
Healthcare in US
Medical and healthcare
SSM Health
US Local News
US news